Readers often ask how I came across the story of Lola Montez, the Victorian adventuress who features in my biographical novel, Becoming Lola.
I first noticed Lola on a visit to the Nymphenburg Palace in Munich. She was for a time the adored mistress of King Ludwig I of Bavaria who had her portrait painted for his 'Gallery of Beauties' there. Ludwig wanted the gallery to be a record of the women he considered the most beautiful of his day. I was just thinking that his taste ran to rather doll-like lovelies when I reached Lola's portrait. Her face, with its amazing deep-blue eyes and air of vitality, grabbed my attention. The caption gave the barest of information, but I scented an intriguing story that might make an excellent subject for a novel. Back at home I set to work to find out more.
I discovered she had been born Eliza Gilbert, the daughter of a junior officer in the British Army and his wife, Elizabeth, who was the illegitimate daughter of an Anglo-Irish baronet. At seventeen, Eliza eloped with one of her mother's admirers to avoid an arranged marriage. The man married her and the scandal might have been buried but Eliza was unhappy and left him. Not long afterwards, she re-invented herself as Lola Montez and claimed to be the widow of a (fictional) Spanish war hero.
Sexy, clever and ambitious, with a total disregard for convention, she went on to become the nineteenth century's most notorious adventuress. By the time she died in 1860, (of pneumonia, her lungs fatally weakened by the cigarillos she loved to smoke), only Queen Victoria eclipsed her in fame. Her life gave rise to hundreds of novels and plays and endless gossip. Thackeray probably used her as his model for Becky Sharpe in Vanity Fair.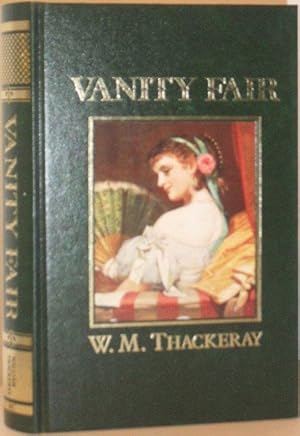 With all that, it's hard to understand why today, Lola has been almost forgotten. Books on her are not easy to track down and the few people who recognize her name usually do so from Vanity Fair or her colourful appearance in George MacDonald Fraser's Royal Flash, where she was the femme fatale who delivered Flashman into the clutches of the dastardly Otto von Bismarck.
So what happened? The number of Lola's lovers was legendary but to the straight-laced Victorians, that made her all the more fascinating. Many famous courtesans – Diane de Poitiers, Nell Gwyn, Madame de Pompadour and Mata Hari to name a few - have come down to us in history, why not Lola?
I believe the answer is to be found in other traits in her character. She loved to live on the edge of danger and her restless temperament abhorred compromise. Full of ambition and independence of spirit, she was determined to direct her own life, even if a lover provided the money. Her sexuality was also predatory and couldn't be contained within the conventionally discreet role of a mistress, let alone the framework of virtuous domesticity. Thus, she was a woman who represented a threat to a male dominated world. Perhaps it was society's revenge that she should be forgotten.
Cartoon of Lola and Ludwig


I spent a long time reading everything and anything I could find about Lola and
concluded that my first instinct had been correct: her story would make a great novel. It was such a shame that time had obscured her memory. As I went on, however, I realised that successfully turning fact into fiction was going to be a challenge. Lola packed enough into her forty years to fill several lifetimes. If readers were not to give up, exhausted and bewildered by her whirlwind existence, I had to be extremely selective about the episodes I used, while still constructing a satisfying narrative flow.
The second problem was that although Lola was a charmer if she chose to be, she could also be capricious, selfish and evil-tempered and as her celebrity increased, these qualities came to the fore. My readers didn't need to like Lola unreservedly – after all many people find heroines like Dickens's idealized women terribly bland and dull - but I didn't want to forfeit all sympathy for her. My solution was to focus on the period of her life when she was establishing herself and growing into the persona of Lola. That way, I could write about the feisty, courageous girl who took on the world in her search for happiness and fulfilment, before celebrity devoured her.
Writing Becoming Lola was lots of fun and the interest the book has generated has amply rewarded my efforts. She would be remarkable in any age. In her own she was a phenomenon. I'm glad to have played a part in rehabilitating her memory.
Contemporary cartoon Lola escaping to France after being charged with bigamy.
To buy a paperback copy or download one on Kindle, tap the cover image in the sidebar above on the right, or follow the link viewBook.at/lola_